When it comes to designing your bathroom, one of the most important elements to consider is the flooring. Not only does it need to be practical and durable, but it also plays a crucial role in setting the overall style and ambiance of the space. While traditional choices like ceramic tiles and vinyl flooring may be the norm, why not think outside the box and explore some unconventional bathroom flooring ideas that will truly leave you amazed? In this article, we will showcase a selection of unique and innovative options that can transform your bathroom into a stunning and unforgettable oasis.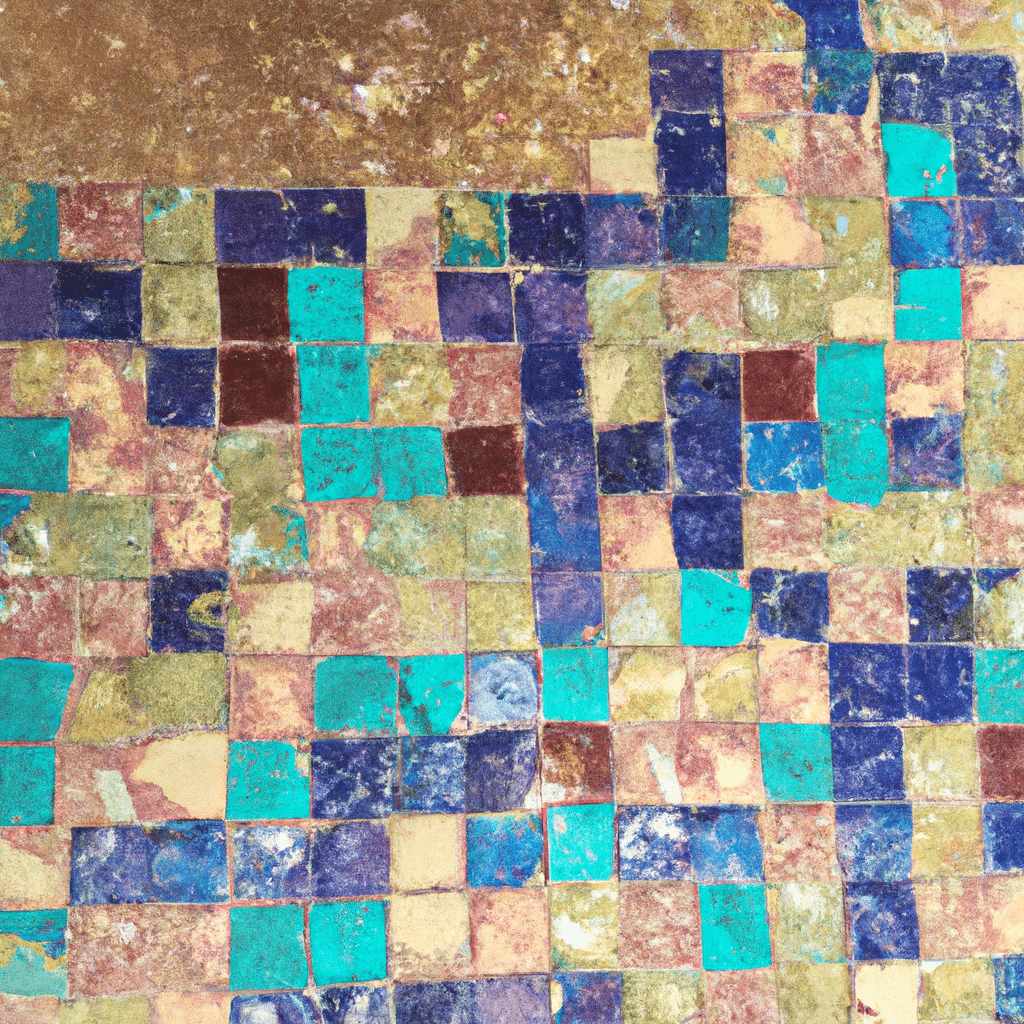 1. Cork Flooring: Natural Beauty and Comfort Underfoot
Cork flooring may not be the first material that comes to mind when thinking about bathroom flooring, but it certainly deserves consideration. Not only is cork naturally water-resistant, but it also provides a soft and comfortable surface to walk on. With its unique texture and warm tones, cork flooring can add a touch of natural beauty to your bathroom. Additionally, cork is eco-friendly and sustainable, making it an excellent choice for those who prioritize environmentally conscious options.
2. Pebble Tile Flooring: Bring the Outdoors In
If you're looking to create a spa-like atmosphere in your bathroom, pebble tile flooring is the perfect choice. Made from natural stones, such as river rocks or pebbles, this type of flooring brings a sense of tranquility and serenity to your space. The textured surface of the pebbles provides a gentle foot massage while adding a touch of nature to your bathroom. With a wide range of colors and sizes available, you can create a unique and customized look that perfectly suits your style.
3. Salvaged Wood Flooring: Rustic Charm and Character
For those who appreciate the beauty of reclaimed materials, salvaged wood flooring is an excellent option. By repurposing old wood, you not only give it a new life but also add a rustic charm and character to your bathroom. Salvaged wood flooring can create a warm and inviting atmosphere, making it an ideal choice for those who want to achieve a cozy and timeless look. Just make sure to properly seal the wood to protect it from moisture and humidity.
4. Concrete Flooring: Industrial Elegance
If you're a fan of the industrial aesthetic, concrete flooring can be a perfect choice for your bathroom. With its sleek and minimalist look, concrete adds a touch of modern elegance to any space. It is highly durable and easy to maintain, making it a practical option for high-traffic bathrooms. Additionally, concrete can be stained or polished to achieve different finishes and colors, allowing you to customize the look according to your preferences.
5. Mosaic Tile Flooring: Artistic Expression
Mosaic tile flooring offers endless possibilities for creating a unique and artistic bathroom floor. With its small, colorful tiles, you can create intricate patterns, images, or even a mosaic mural that reflects your personal style and creativity. Whether you opt for glass, ceramic, or natural stone tiles, mosaic flooring adds a touch of luxury and sophistication to your bathroom. It is also a great option for adding visual interest to smaller bathrooms, as the intricate design can create an illusion of space.
6. Rubber Flooring: Comfort and Safety
If safety is a top priority for your bathroom flooring, rubber might be the perfect choice for you. Rubber flooring provides excellent slip resistance, making it a safe option, especially for households with children or elderly individuals. It is also soft and comfortable to walk on, offering a cushioned surface that reduces the risk of injuries. With its wide range of colors and patterns, rubber flooring can add a playful and vibrant touch to your bathroom while ensuring a secure and comfortable experience.
7. Terrazzo Flooring: Timeless Beauty
Terrazzo flooring has been around for centuries and continues to be a popular choice due to its timeless beauty and durability. Made from a mixture of marble, quartz, granite, and glass chips, terrazzo creates a stunning, speckled effect that adds a touch of elegance to any bathroom. With its seamless and smooth surface, terrazzo is easy to clean and maintain. Additionally, it can be customized to match your desired color scheme, allowing you to create a truly unique and personalized bathroom floor.
In conclusion, when it comes to bathroom flooring, there are plenty of unconventional options that can elevate the overall look and feel of your space. Whether you choose cork for its natural beauty, pebble tiles for a spa-like ambiance, or salvaged wood for rustic charm, the key is to think outside the box and embrace your creativity. With the right flooring choice, your bathroom can become a true sanctuary that leaves you amazed every time you step inside. So go ahead and explore these unconventional bathroom flooring ideas to transform your ordinary bathroom into an extraordinary one.