Bathroom remodels can be exciting, but they can also be overwhelming. With so many decisions to make, it's easy to make mistakes that can cost you time and money. In this article, we'll go over the top most common bathroom remodel mistakes and how to avoid them.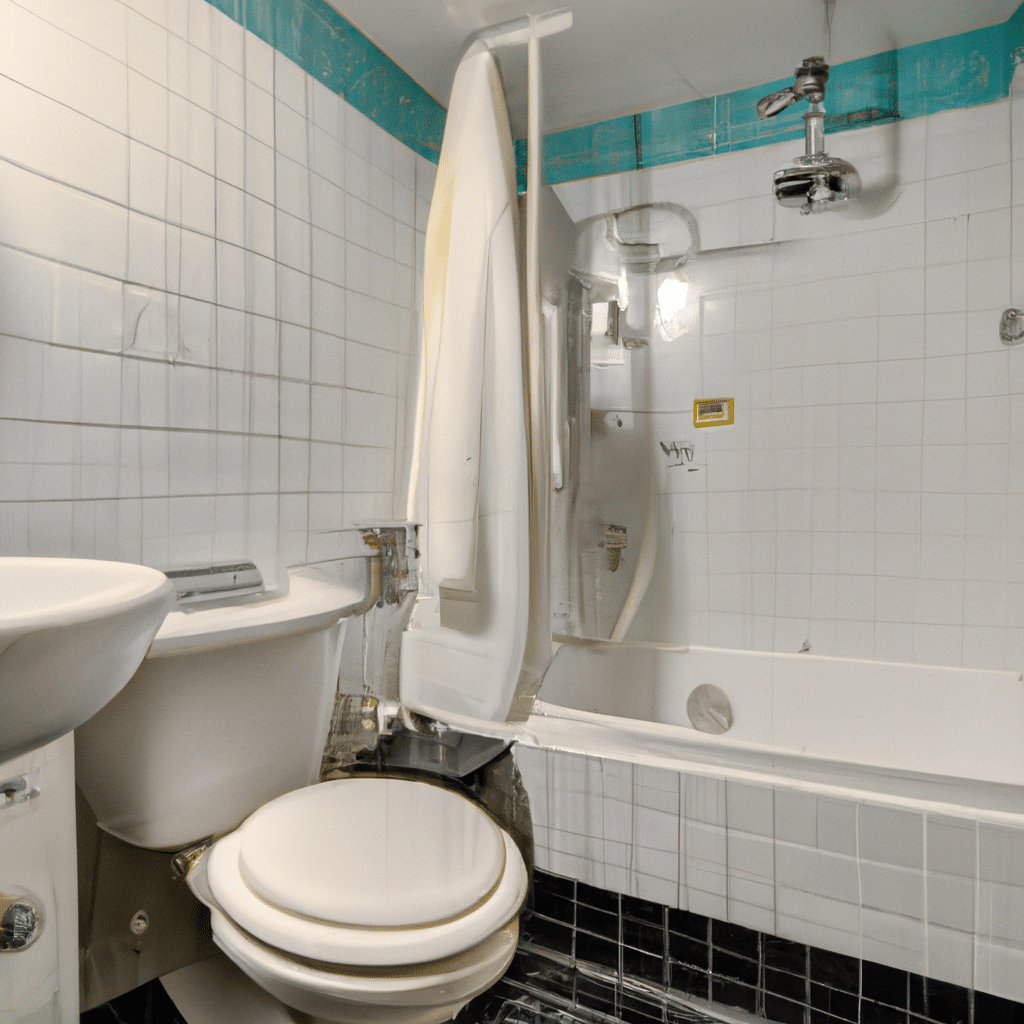 Mistake #1: Not Having a Plan
One of the biggest mistakes people make when remodeling their bathroom is not having a plan. It's important to know what you want before you start tearing out walls and fixtures. This will help you stay on track and avoid costly mistakes.
Before you start your bathroom remodel, take some time to think about what you want. Consider the layout, fixtures, and finishes. Make a list of everything you want to include in your new bathroom.
Once you have a plan, stick to it. Changing your mind halfway through the remodel can be costly and time-consuming.
Mistake #2: Choosing the Wrong Layout
Choosing the wrong layout for your bathroom can make it feel cramped and uncomfortable. It's important to consider the size and shape of your bathroom when choosing a layout.
If you have a small bathroom, consider a corner sink or a smaller bathtub. If you have a larger bathroom, consider a separate shower and bathtub or a double vanity.
It's also important to consider the flow of your bathroom. Make sure there's enough space to move around and that the fixtures are placed in a logical order.
Mistake #3: Skimping on Quality
Another common mistake people make when remodeling their bathroom is skimping on quality. While it's important to stick to a budget, it's also important to invest in quality materials and fixtures.
Cheap fixtures and finishes may save you money in the short-term, but they'll cost you more in the long run. They're more likely to break or wear out quickly, which means you'll have to replace them sooner.
Investing in quality materials and fixtures will save you money in the long run. They'll last longer and require less maintenance, which means you won't have to replace them as often.
Mistake #4: Not Considering Storage
Storage is often overlooked when remodeling a bathroom, but it's an important consideration. Without enough storage, your bathroom can quickly become cluttered and disorganized.
Consider adding built-in storage, such as shelves or cabinets. If you don't have space for built-in storage, consider adding a storage tower or over-the-toilet cabinet.
Make sure to consider your storage needs before you start your remodel. You'll be glad you did.
Mistake #5: Ignoring Lighting
Lighting is an important consideration when remodeling a bathroom. It can make a big difference in the look and feel of your bathroom.
Consider adding task lighting around the mirror and vanity. This will make it easier to get ready in the morning.
You may also want to consider adding ambient lighting, such as a chandelier or pendant light. This can add warmth and character to your bathroom.
Mistake #6: Ignoring Ventilation
Proper ventilation is essential in a bathroom. Without it, your bathroom can become damp and moldy.
Consider adding a ventilation fan to your bathroom. This will help remove moisture from the air and prevent mold and mildew.
Make sure to choose a fan that's appropriately sized for your bathroom. A fan that's too small won't be effective, while a fan that's too large can be noisy.
Mistake #7: Not Hiring a Professional
Finally, one of the biggest mistakes people make when remodeling their bathroom is not hiring a professional. While DIY projects can be fun, bathroom remodels are complex and require a lot of expertise.
A professional bathroom remodeler can help you avoid costly mistakes and ensure your remodel is done right. They'll also be able to offer advice and guidance throughout the process.
If you're considering a bathroom remodel, it's worth hiring a professional. You'll be glad you did.
Conclusion
Remodeling your bathroom can be a great way to update your home and add value. But it's important to avoid common mistakes that can cost you time and money.
Make sure to have a plan, choose the right layout, invest in quality, consider storage and lighting, and hire a professional. With these tips, you'll be on your way to a beautiful and functional bathroom remodel.