When it comes to renovating or designing a bathroom, choosing the right tiles is an important decision. With so many options available in the market, selecting the perfect tiles can be overwhelming. In this guide, we will help you navigate through the process of choosing the right bathroom tiles.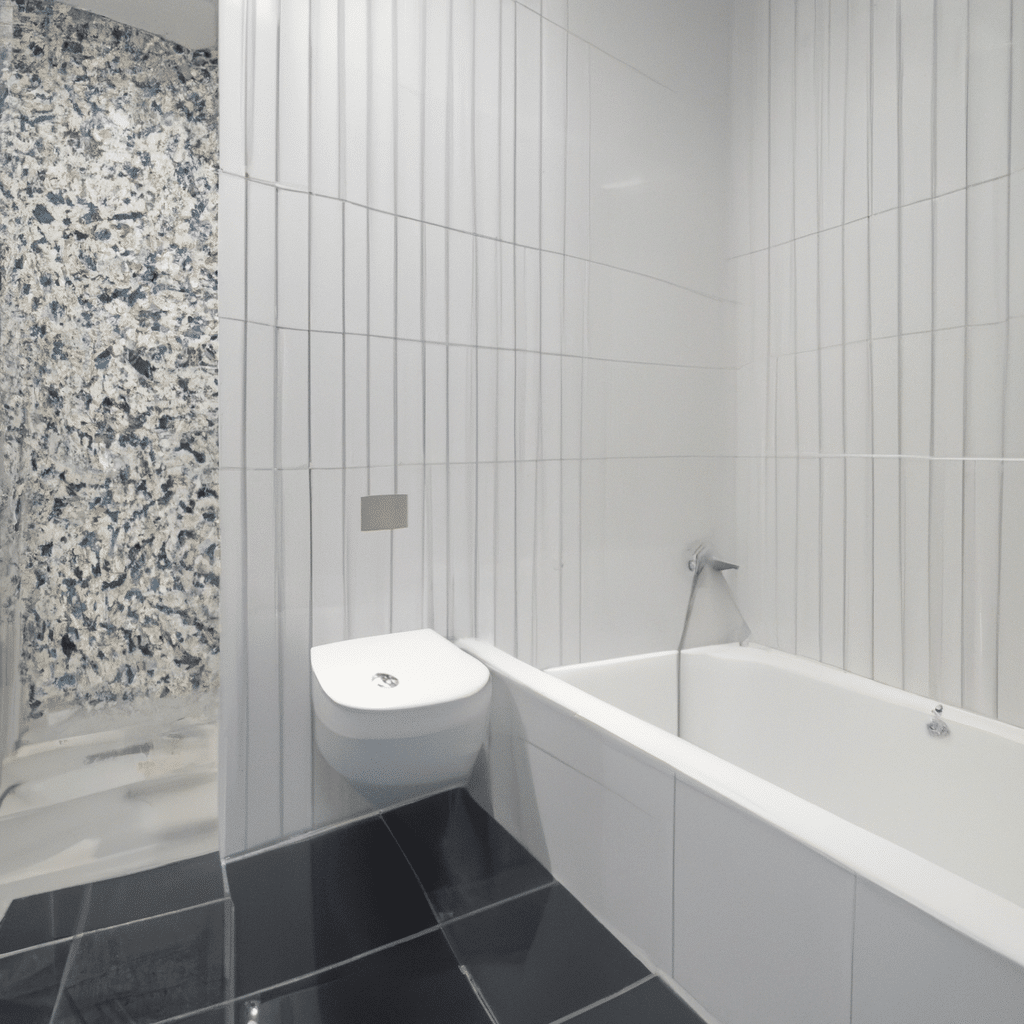 Consider Your Budget
Before you start looking for tiles, it's crucial to determine your budget. The cost of tiles can vary significantly, depending on the material, style, and quality. Therefore, it's essential to set a budget and stick to it. When creating your budget, factor in the cost of installation, grout, and other materials needed for the project.
Determine the Style
The style of your bathroom tiles should complement the overall design of your bathroom. If you're planning a modern and sleek bathroom, consider using large format tiles with a polished finish. For a traditional bathroom, opt for smaller tiles with a matte finish. If you want to add some texture to your bathroom, consider using mosaic tiles or tiles with a pattern.
Choose the Right Material
The material of your tiles will impact the durability, maintenance, and overall look of your bathroom. Here are some popular materials to consider:
Ceramic
Ceramic tiles are an affordable and durable option for bathroom flooring and walls. They come in a variety of colors, sizes, and styles, making them a versatile option for any bathroom design.
Porcelain
Porcelain tiles are similar to ceramic tiles but are denser and more durable. They are resistant to scratches, stains, and moisture, making them ideal for bathrooms. Porcelain tiles come in a variety of finishes, including matte, polished, and textured.
Natural Stone
Natural stone tiles, such as marble, granite, and travertine, are a luxurious option for bathroom tiles. They are durable and unique, with each tile having its own natural pattern. However, natural stone tiles require more maintenance and can be more expensive than other options.
Glass
Glass tiles have a sleek and modern look and are perfect for creating an accent wall or backsplash. They are easy to clean and maintain, but they can be more expensive than other options.
Consider the Size and Layout
The size and layout of your bathroom will impact the size and layout of your tiles. For smaller bathrooms, consider using larger format tiles as they can create an illusion of a bigger space. For larger bathrooms, you can use a combination of different tile sizes to create a unique design. Also, consider the layout of your tiles, as they can impact the overall look of your bathroom.
Choose the Right Color
The color of your tiles can impact the overall mood and feel of your bathroom. Lighter colors can make your bathroom look more spacious and airy, while darker colors can create a cozy and intimate feel. Consider the color of your bathroom fixtures, such as the sink, toilet, and bathtub, when choosing the color of your tiles.
Think About Safety
Bathrooms can be a slippery and hazardous area, so it's essential to choose tiles that are slip-resistant. Look for tiles with a high coefficient of friction (COF), which measures the slip resistance of a tile. Also, consider using smaller mosaic tiles on the shower floor, as they provide more traction.
Hire a Professional Installer
While some homeowners may choose to install their bathroom tiles themselves, it's recommended to hire a professional installer. A professional installer can ensure that your tiles are installed correctly and can provide advice on the best materials and layout for your bathroom.
Conclusion
Choosing the right bathroom tiles can be a daunting task, but with the right knowledge and guidance, you can create a bathroom that is both functional and stylish. Consider your budget, style, material, size and layout, color, safety, and hire a professional installer to ensure that your bathroom tiles are installed correctly. With these tips, you can create a bathroom that you'll love for years to come.