Are you tired of your outdated and dull bathroom? Do you wish to upgrade your bathroom and give it a luxurious feel without breaking the bank? You are in luck! In this article, we will explore some surprisingly affordable ways to transform your bathroom into a lavish oasis.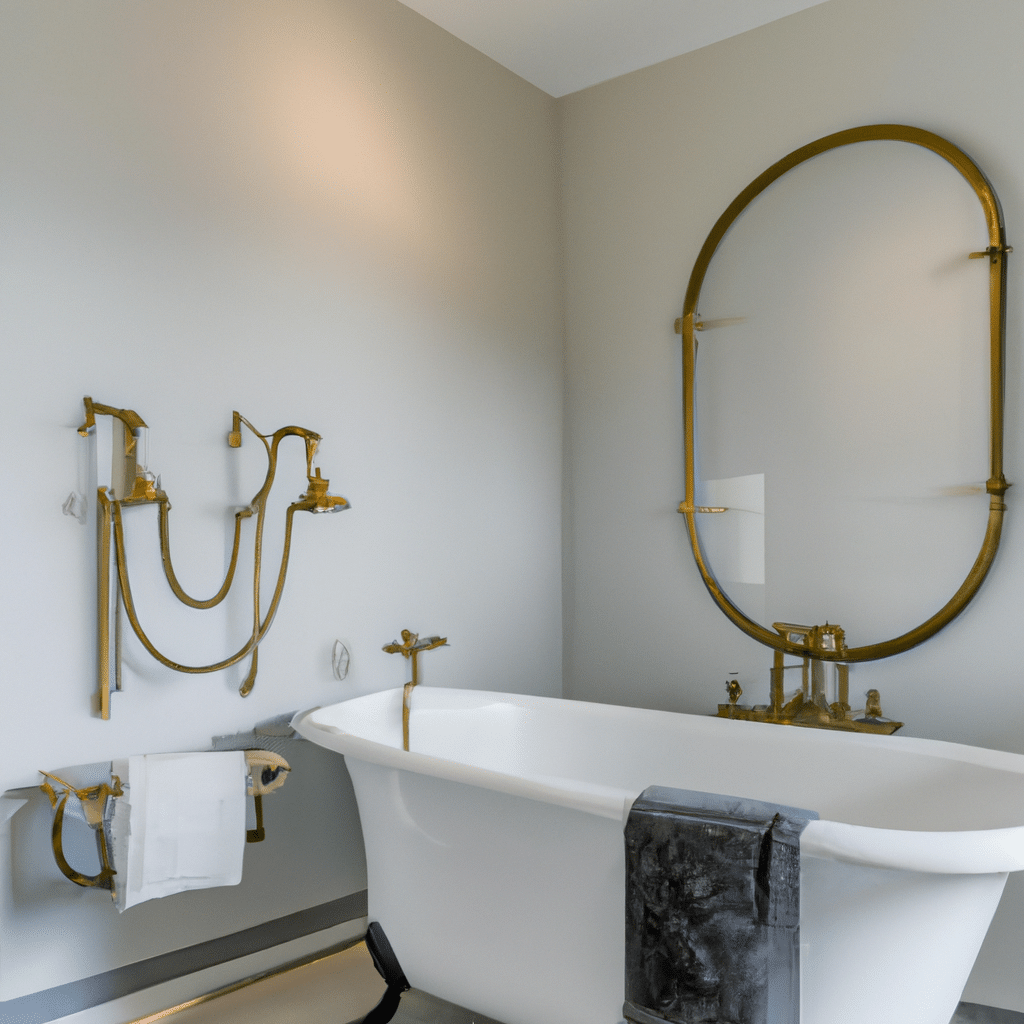 Upgrade Your Lighting
One of the easiest and most affordable ways to upgrade your bathroom is to improve the lighting. A well-lit bathroom can make a significant difference in the overall look and feel of the space. You can replace your old light fixtures with modern and energy-efficient LED lights. Alternatively, you can install dimmer switches, which allow you to adjust the lighting to your desired level of brightness. Adding a few candles can also create a calming and luxurious atmosphere.
Add Some Greenery
Adding plants to your bathroom can bring life and freshness to the space. Plants also help purify the air and reduce humidity levels. You can choose plants that thrive in low light and high humidity environments, such as ferns, orchids, and snake plants. Adding a few small succulents on your vanity or shelves can also add a touch of greenery to your bathroom.
Invest in High-Quality Towels and Mats
Investing in high-quality towels and mats can instantly upgrade your bathroom's look and feel. Soft and fluffy towels can make you feel like you are in a luxury hotel. Choose towels that are made from high-quality materials such as Egyptian cotton, which is known for its softness and durability. You can also choose mats made of materials like bamboo, which are not only soft but also eco-friendly.
Upgrade Your Showerhead
Upgrading your showerhead is an affordable and easy way to add a touch of luxury to your bathroom. A rain showerhead can make you feel like you are showering in a spa. Alternatively, you can choose a handheld showerhead with adjustable pressure settings, which can provide a customized and relaxing shower experience.
Install a Statement Mirror
A statement mirror can add a touch of elegance and sophistication to your bathroom. You can choose a mirror with a decorative frame or one with unique shapes and designs. Mirrors can also make your bathroom appear larger and brighter, creating a more spacious and luxurious feel.
Add Some Artwork
Adding some artwork to your bathroom can create a focal point and add a personal touch to the space. You can choose artwork that complements the overall color scheme and style of your bathroom. Alternatively, you can choose artwork that adds a pop of color and creates a bold statement.
Upgrade Your Vanity
You can upgrade your vanity by replacing your old faucet, adding some new hardware, or painting it a new color. Alternatively, you can install a new vanity altogether. A new vanity can provide additional storage space and create a more cohesive and modern look.
In conclusion, upgrading your bathroom does not have to be expensive. By following these surprisingly affordable tips, you can transform your bathroom into a luxurious and stylish space. Remember to choose high-quality materials, add some greenery, upgrade your lighting, and invest in statement pieces to create a spa-like oasis in your own home.