If you're looking to add a touch of luxury to your daily routine, there's no better place to start than with your shower. With a few simple upgrades, you can transform your bathroom into a spa-like oasis that's perfect for relaxing and rejuvenating after a long day. In this article, we'll share some ideas for revamping your shower and creating a luxurious experience at home.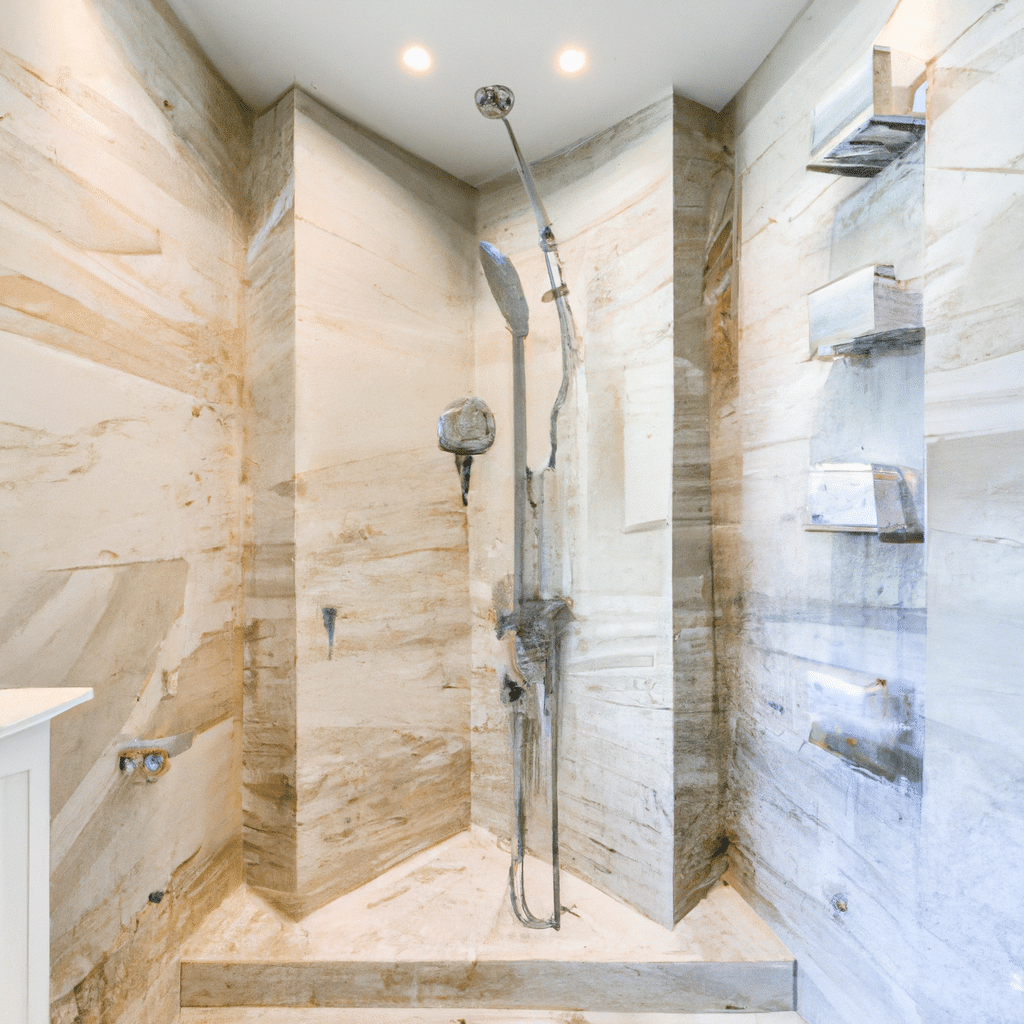 Upgrade Your Showerhead
One of the easiest and most effective ways to revamp your shower is to upgrade your showerhead. There are countless options available, from rain showerheads to high-pressure models that mimic the feeling of a massage. When choosing a new showerhead, consider factors such as water pressure, flow rate, and spray pattern. Look for models with adjustable settings so you can customize your shower experience.
Install a Shower Panel
If you want to take your shower experience to the next level, consider installing a shower panel. These multi-functional units typically include a showerhead, hand-held sprayer, and body jets, allowing you to customize your shower experience to your preferences. Some models also include features such as steam generators and LED lighting for a truly spa-like experience.
Add Some Greenery
Bringing a touch of nature into your bathroom can help create a calming and relaxing atmosphere. Consider adding some plants to your shower area, such as bamboo, ferns, or succulents. These plants thrive in high humidity environments and can help purify the air in your bathroom.
Upgrade Your Lighting
The right lighting can make all the difference when it comes to creating a spa-like atmosphere in your bathroom. Consider adding dimmer switches or installing new light fixtures that provide warm, soft lighting. You can also add some LED strip lighting around your shower area for a subtle, ambient glow.
Add Some Aromatherapy
Aromatherapy is a great way to enhance your shower experience and promote relaxation. Consider adding some essential oils to your shower routine, such as lavender or eucalyptus. You can add a few drops to a washcloth or sponge and place it in the corner of your shower stall to release the scent as you shower.
Upgrade Your Tile
Upgrading your shower tile is another way to create a luxurious spa-like atmosphere in your bathroom. Consider using natural stone or porcelain tiles for a high-end look. You can also add some texture or pattern to your shower tile for added interest.
Upgrade Your Accessories
Finally, don't overlook the importance of upgrading your shower accessories. Consider adding a built-in shelf or niche for your shampoo and soap. You can also add a teak bench or stool for added comfort and convenience. And don't forget to add some plush, high-quality towels for a truly luxurious experience.
Conclusion
Revamping your shower doesn't have to be a daunting task. By making a few simple upgrades, you can create a luxurious spa-like experience in the comfort of your own home. From upgrading your showerhead to adding some plants and aromatherapy, there are countless ways to transform your bathroom into a relaxing oasis. So why not start today and take your daily shower routine to the next level?