Are you tired of the same mundane morning routine? Do you feel like you need a change to kickstart your day? Look no further than your bathroom! With the right appliances, you can transform your morning routine and start your day off on the right foot. In this article, we will share with you some of the best bathroom appliances that will help you revamp your morning routine.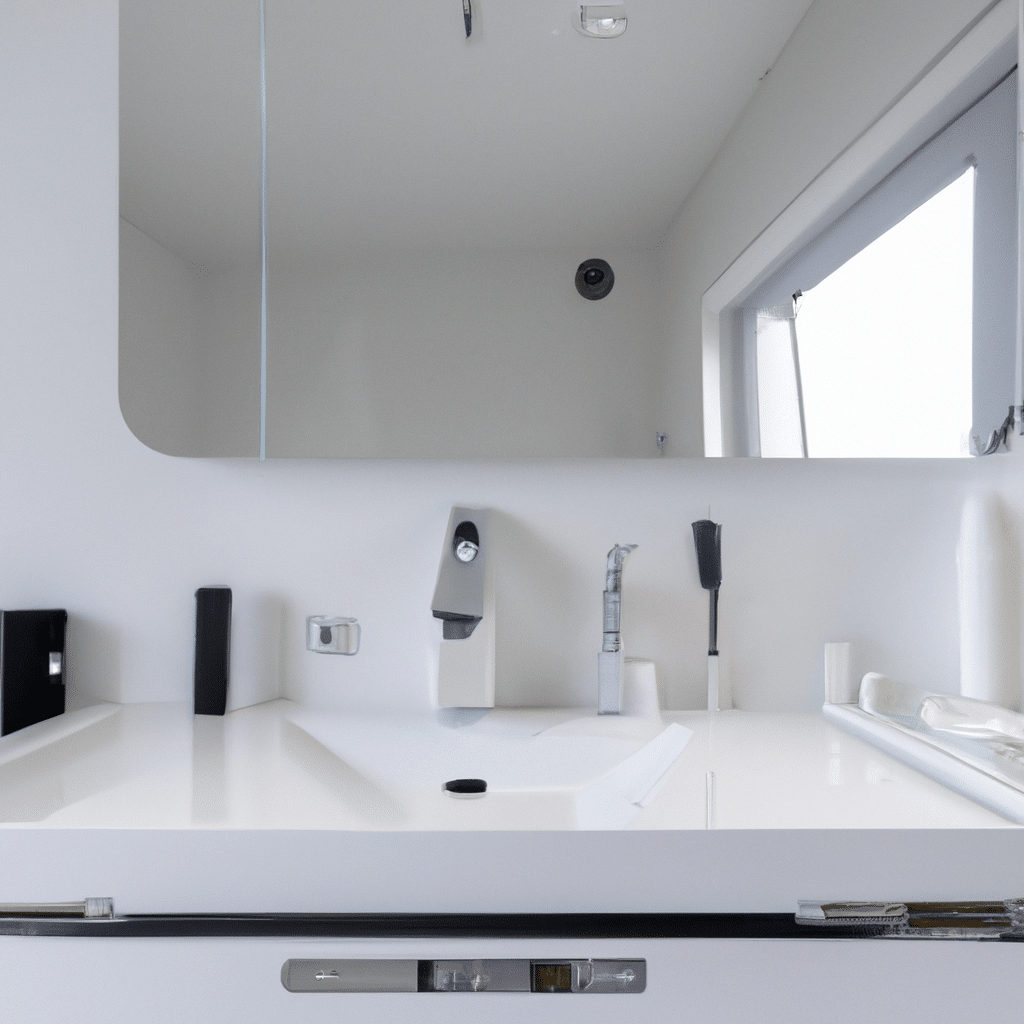 Sonic Toothbrush
A sonic toothbrush is a powerful tool that can help you achieve a dentist-clean feeling every morning. It uses high-frequency vibrations to remove plaque and bacteria from your teeth and gums. Most sonic toothbrushes come with different modes and brush heads, allowing you to customize your brushing experience. Some even come with built-in timers that ensure you brush for the recommended two minutes.
Not only will a sonic toothbrush improve your oral health, but it will also save you time in the morning. You won't have to spend as much time brushing manually, and you'll be able to move on to other tasks more quickly.
Electric Razor
If you're tired of the tedious process of shaving with a manual razor, an electric razor is a game-changer. An electric razor can give you a close, clean shave without the risk of nicks and cuts. Plus, most electric razors are cordless, making them easy to use and transport.
There are two types of electric razors: foil and rotary. Foil razors are better for people with sensitive skin, while rotary razors are better for people with thick or coarse hair. Whichever one you choose, an electric razor will save you time and make your morning routine more efficient.
Hair Dryer
If you're tired of waiting for your hair to air dry, a hair dryer is a must-have. A good hair dryer will dry your hair quickly and efficiently, without causing damage or frizz. Look for a hair dryer with multiple heat and speed settings, so you can customize your drying experience.
If you have curly hair, look for a hair dryer with a diffuser attachment. This will help distribute heat evenly and define your curls. If you have straight hair, look for a hair dryer with a concentrator attachment. This will help you achieve a sleek, smooth finish.
Smart Mirror
A smart mirror is a high-tech gadget that can help you streamline your morning routine. It's a mirror that comes equipped with Wi-Fi, Bluetooth, and other smart features. You can use it to check the weather, listen to music, and even make phone calls. Some smart mirrors even come with built-in lights that adjust to mimic natural daylight, helping you apply your makeup or shave more accurately.
Bidet
If you're looking for a more hygienic way to clean yourself after using the bathroom, a bidet is a great option. A bidet is a device that sprays water to clean your genital area after you use the toilet. Not only is it more effective than toilet paper, but it's also more eco-friendly. You'll use less toilet paper and reduce your carbon footprint.
Conclusion
Your morning routine sets the tone for your entire day. With the right bathroom appliances, you can make your routine more efficient, hygienic, and enjoyable. A sonic toothbrush, electric razor, hair dryer, smart mirror, and bidet are just a few of the appliances that can help you revamp your morning routine. Try incorporating these appliances into your routine and see how they transform your mornings.