Are you struggling with limited bathroom space? Are you tired of constantly tripping over towels and struggling to find a place for all your toiletries? Don't worry, you're not alone. Many people face the challenge of maximizing storage in a small bathroom. But fear not, as there are plenty of clever solutions that can help you create more space and keep your bathroom organized. In this article, we'll be sharing some tips and tricks that can help you make the most of your limited bathroom space.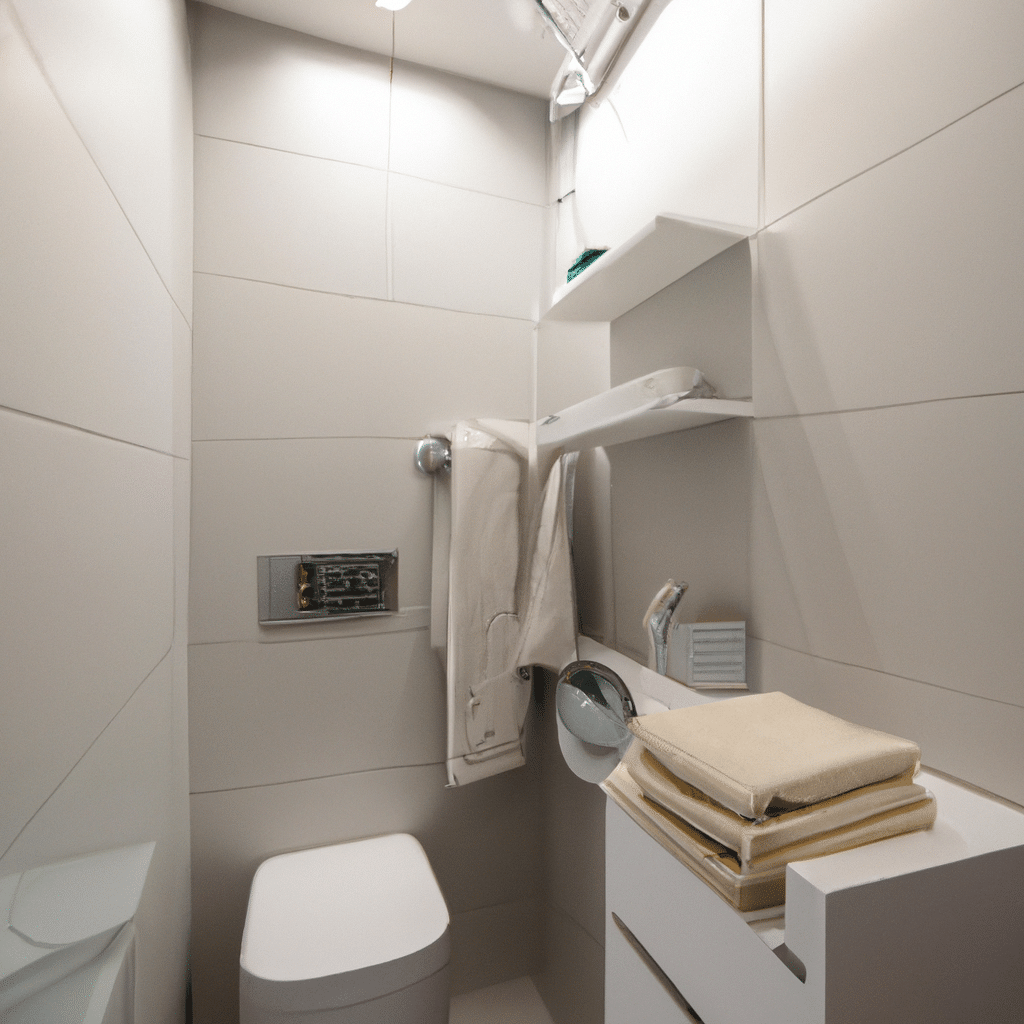 Declutter and Organize
Before you start thinking about storage solutions, it's important to declutter and organize your bathroom. Get rid of any items that you don't need or use on a regular basis. This will not only create more space but also help you keep your bathroom clean and tidy. Once you've decluttered, it's time to organize. Use baskets, trays, and drawer dividers to keep your toiletries and other items organized and easily accessible.
Utilize Vertical Space
One of the best ways to maximize storage in a small bathroom is to utilize vertical space. Install shelves or cabinets above your toilet or sink to store towels, toiletries, and other items. You can also use wall-mounted baskets or hooks to hang towels and other items. This not only creates more storage space but also adds a decorative touch to your bathroom.
Choose the Right Furniture
When it comes to furniture for a small bathroom, it's important to choose pieces that are both functional and space-saving. Opt for a pedestal sink instead of a bulky vanity, or choose a slimline storage unit that can fit into a tight corner. If you have space for a larger piece of furniture, such as a cabinet, make sure it has plenty of shelves and drawers to maximize storage potential.
Think Outside the Box
When it comes to maximizing storage in a small bathroom, sometimes you have to get creative. Consider using a shower caddy or tension rod to store your toiletries, or repurpose a decorative ladder as a towel rack. You can also use a magnetic strip to store metal beauty tools like tweezers and scissors. The possibilities are endless, so don't be afraid to think outside the box.
Install a Medicine Cabinet
A medicine cabinet is a great way to add extra storage space to your bathroom without taking up any floor space. Install a recessed medicine cabinet to save even more space, or opt for a mirrored cabinet to add both storage and functionality.
Use Color to Your Advantage
Believe it or not, the color of your bathroom can have an impact on its perceived size. Lighter colors, such as white or pastels, can make a small bathroom feel more spacious and open. Use color strategically to create the illusion of more space. Paint your walls a light color, or add a colorful accent wall to draw the eye and create a focal point.
Invest in Clever Storage Solutions
There are plenty of clever storage solutions available that can help you maximize space in a small bathroom. Look for products like hanging organizers, over-the-door organizers, and stackable bins to make the most of your available space. You can also invest in a shower caddy or a corner shelf to keep your toiletries organized and within reach.
Conclusion
Maximizing storage in a small bathroom doesn't have to be a daunting task. With the right solutions and a bit of creativity, you can create a functional and organized space that meets all your needs. Declutter and organize your bathroom, utilize vertical space, choose the right furniture, think outside the box, install a medicine cabinet, use color to your advantage, and invest in clever storage solutions to make the most of your limited space. By following these tips and tricks, you'll be well on your way to creating a beautiful and functional bathroom that you'll love.