Are you tired of feeling cramped in your small bathroom? Do you wish you had more space to move around and get ready in the morning? You're not alone. Many homeowners struggle with making the most of their small bathrooms. However, with a few simple tips and tricks, you can make your small bathroom feel spacious and inviting.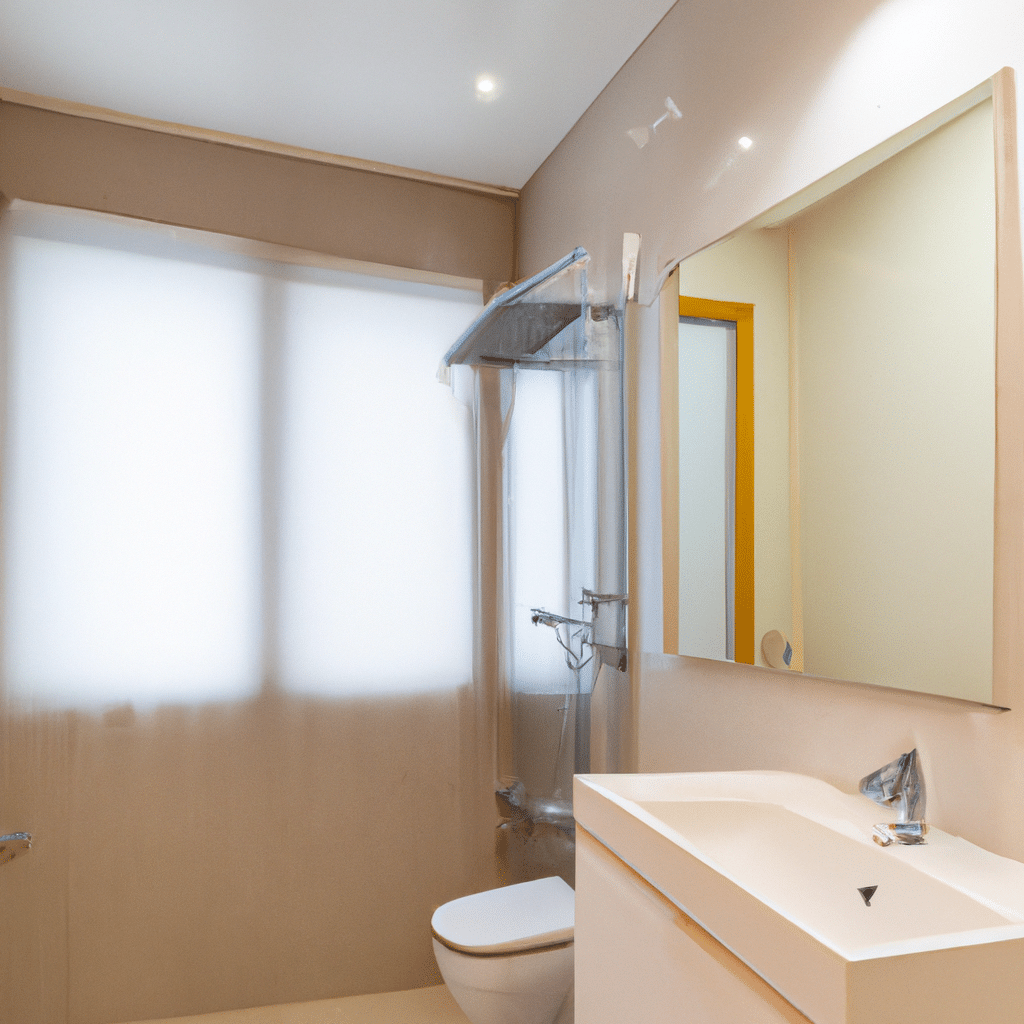 Declutter and Organize
The first step to making any space feel larger is to declutter and organize. This is especially important in a small bathroom where every inch counts. Start by removing anything that you don't need or use regularly. This includes old toiletries, expired medications, and empty bottles.
Next, organize what's left. Use baskets, bins, and drawer dividers to keep everything in its place. This not only makes your bathroom look neater, but it also makes it easier to find what you need.
Use Light Colors
Light colors can make a small bathroom feel brighter and more spacious. This includes white, beige, light gray, and pastels. Use these colors on your walls, floors, and even your towels and shower curtain.
If you want to add some color, do so with accessories like artwork or decorative accents. This keeps the overall look light and airy.
Add Mirrors
Mirrors are a great way to make a small bathroom feel larger. They reflect light and create the illusion of more space. Hang a large mirror above your sink or vanity, or add a full-length mirror to your bathroom door.
If you have the space, consider adding a mirrored medicine cabinet. This not only provides extra storage, but it also adds to the illusion of a larger space.
Maximize Storage
Storage is key in a small bathroom. However, it's important to maximize storage without sacrificing space. Consider adding shelves above your toilet, or use a ladder shelf to store towels and other bathroom essentials.
If you have a pedestal sink, add a skirt around it to create hidden storage. You can also use a tiered organizer on your vanity to keep your products organized and within reach.
Use Lighting
Good lighting can make all the difference in a small bathroom. Use a combination of overhead lighting and task lighting to create a bright and inviting space.
If you have a window, keep it unobstructed to let in natural light. Add a sheer curtain or shade for privacy.
Choose the Right Fixtures
Choosing the right fixtures can make a big impact in a small bathroom. Opt for a pedestal sink or a wall-mounted sink to free up floor space. Choose a compact toilet or a tankless toilet to save space.
If you have a bathtub, consider replacing it with a shower. This not only saves space, but it also makes your bathroom feel more modern and updated.
Add Plants
Plants are a great way to add life and color to a small bathroom. They also help purify the air and create a calming atmosphere. Choose plants that thrive in low-light conditions, such as ferns or spider plants.
Conclusion
In conclusion, making your small bathroom feel spacious is all about maximizing space and light. Declutter and organize, use light colors, add mirrors, maximize storage, use lighting, choose the right fixtures, and add plants. With these tips and tricks, you can create a bathroom that feels larger, brighter, and more inviting.