Are you tired of your bland and uninspiring bathroom? Do you long for a luxurious spa-like experience in the comfort of your own home? Creating a relaxing and rejuvenating bathroom doesn't have to break the bank. With a few simple and affordable updates, you can transform your bathroom into a sanctuary that you'll never want to leave. In this article, we'll share our top tips for creating a spa-like bathroom experience on a budget.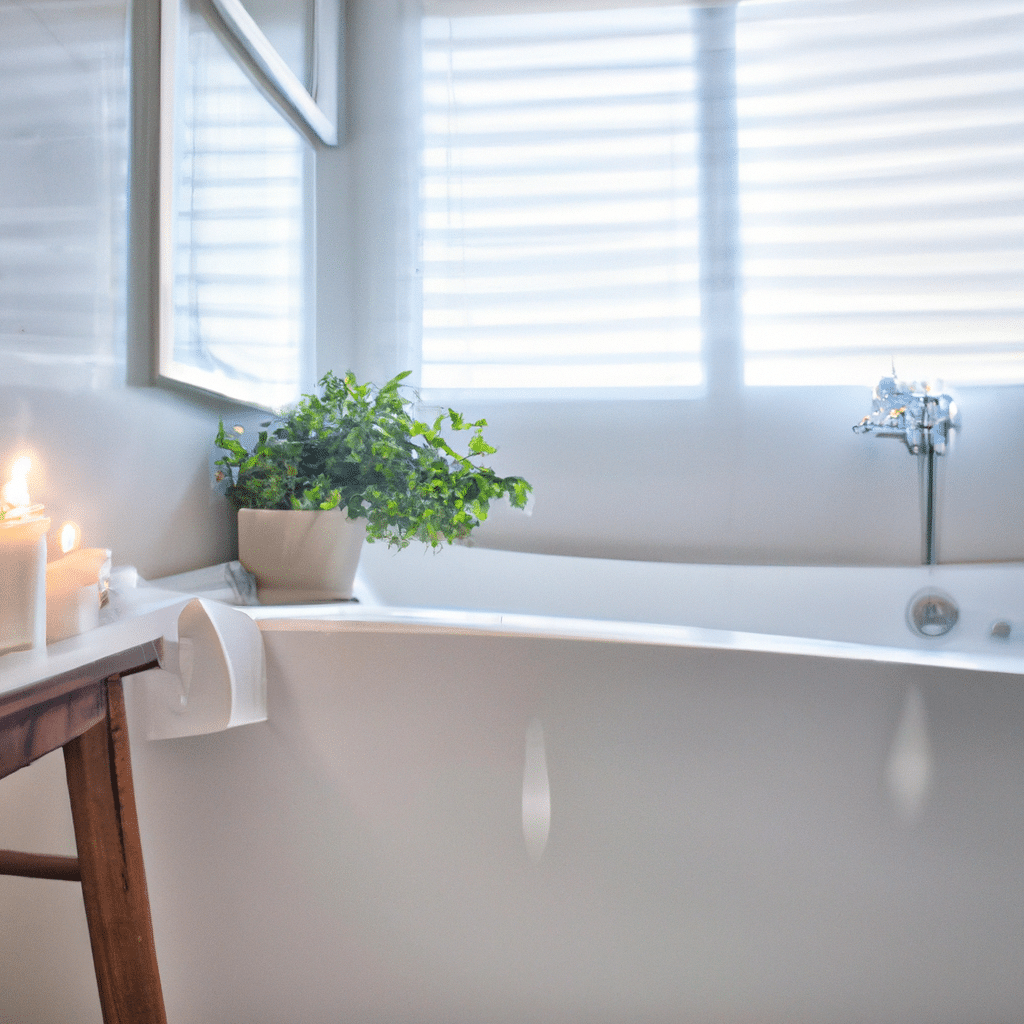 Declutter and Clean
Before you can begin your bathroom transformation, it's essential to declutter and clean. Remove any unnecessary items and organize your toiletries. A clean and clutter-free bathroom is the first step in creating a calming and peaceful space.
Upgrade Your Lighting
Lighting can make all the difference in creating a relaxing atmosphere. Replace harsh overhead lighting with soft, warm bulbs or add dimmer switches to control the mood. Consider adding candles or fairy lights to create a cozy ambiance.
Add Plants
Plants have been shown to reduce stress and improve air quality, making them the perfect addition to any spa-like bathroom. Choose plants that thrive in humid environments, such as spider plants or peace lilies. If you don't have a green thumb, faux plants can also add a touch of nature to your space.
Invest in Luxurious Towels and Robes
Upgrade your towels and robes to create a luxurious spa experience. Choose fluffy, high-quality towels in calming colors such as white, beige, or gray. Add a plush bathrobe for the ultimate relaxation.
Create a Relaxing Color Scheme
Choose a calming color scheme to create a peaceful atmosphere. Soft blues, greens, and grays are perfect for a spa-like bathroom. Avoid bright colors or busy patterns that can be overwhelming.
Upgrade Your Showerhead
Upgrade your showerhead to create a luxurious shower experience. Choose a rain showerhead or handheld showerhead for a spa-like feel. If you're on a budget, consider a water-saving showerhead to save money on your water bill.
Add Storage Solutions
Clutter can quickly ruin a relaxing atmosphere. Add storage solutions such as shelves or baskets to keep your toiletries organized and out of sight. Choose stylish storage solutions that complement your bathroom decor.
Conclusion
Creating a spa-like bathroom experience on a budget is easier than you might think. By decluttering, upgrading your lighting and showerhead, adding plants, investing in luxurious towels and robes, creating a relaxing color scheme, and adding storage solutions, you can transform your bathroom into a sanctuary that you'll never want to leave. Take the time to invest in your bathroom, and you'll reap the benefits every time you step inside.